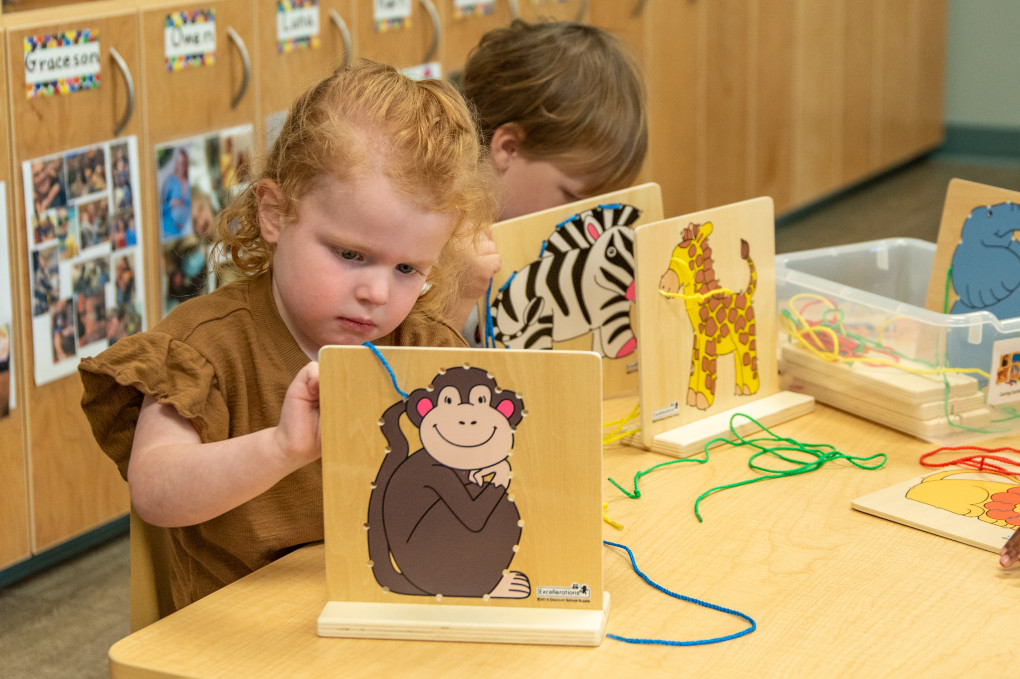 West Haven Preschool is a full time, year-round learning environment for children ages six weeks to five years. We are family-owned and operated preschool, with the owner onsite daily. West Haven is a non-denominational Christian-based center that will utilize bible stories and songs as part of our curriculum program. We strive to create an environment that is engaging and fun, and we focus on helping each individual child reach their developmental milestones through age-appropriate curriculum and activities. In addition to our daily care classes, West Haven also offers before and after school care, as well as summer camp programs for children ages five years through 5th grade.
West Haven Preschool is licensed and regulated by Bright from the Start, Georgia Department of Early Care and Learning. We are regularly inspected by this agency to monitor compliance with government rules and regulations and to ensure we adhere to the highest standards.
Our Curriculum
West Haven's teachers focus on helping children develop a solid foundation for learning, mainly through the use of Frog Street Curriculum. This curriculum was founded by 5 kindergarten teachers and is filled with songs, music, hands-on materials and activities, chants, games, make-believe, and so much more. Each lesson is purposeful and designed to intentionally produce a positive outcome!
Part of our daily schedule includes outdoor play, which is critical for all children. We have four age-appropriate outdoor and playground areas where the children have the opportunity to engage in physical activity and learning twice daily (weather permitting). Our outdoor time is frequently a continuation of our classroom, as there is so much to see and learn. Some of our scheduled outdoor activities could include bug hunts, blowing bubbles, digging for treasure, scavenger hunts, planting a garden, listening to nature, and so much more. When the weather is too "yucky" to go outside, we will still enjoy exercising through indoor dance or other physical activities!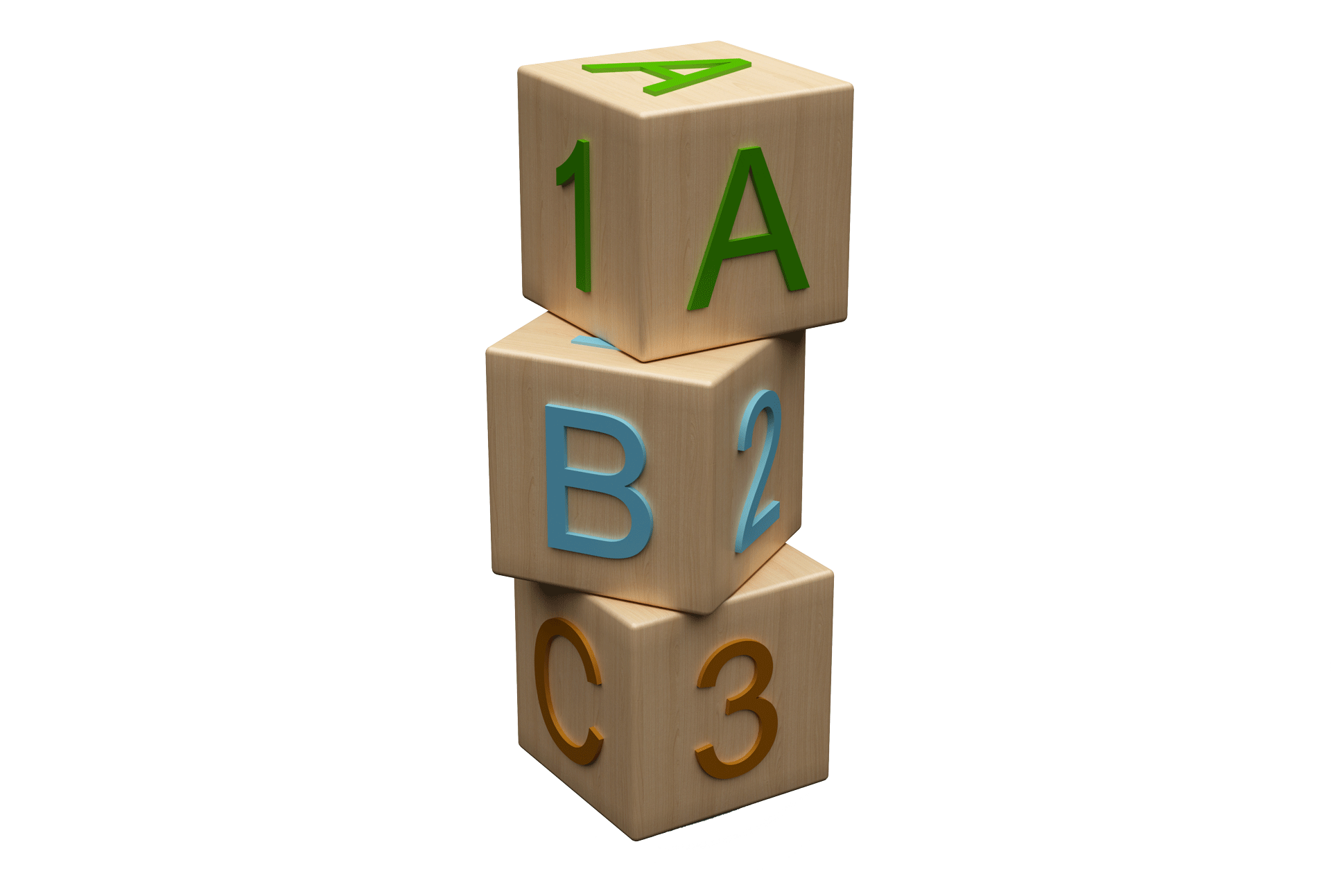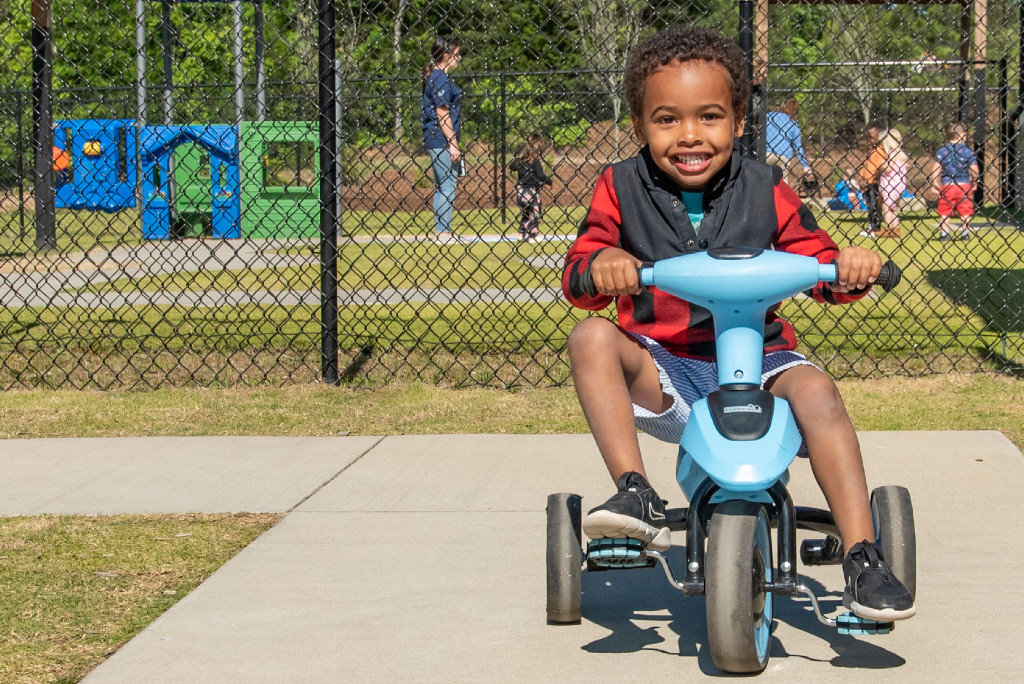 Our Mission
Our mission is to provide the right foundation for young minds and hearts to excel academically, socially, and emotionally.
West Haven Preschool is owned and operated by Heather Huggins. She grew up in the childcare industry, as her mother and grandmother opened West Haven Preschool and Learning Center in Evans, Georgia, in 1992. Heather's first job was with the preschool at the age of 16 years old. She became familiar with most positions within the center, to include the administrative side, until the childcare center was leased out to another facility in 2006.
Heather went on to obtain her bachelor's degree in political science with a specialization in legal studies from Augusta University (formerly Augusta State University). She subsequently earned her master's degree in Business Administration with a specialization in management. Heather graduated with Honors and was accepted into the Golden Key Honor Society, as well as the Delta Mu Delta International Honor Society for business leaders. She is also a current member of The National Association for the Education of Young Children (NAEYC) and The Georgia Association for the Education of Young Children (GAEYC).
Heather has spent the past 12 years working in the public service sector on both the state and federal level. While she enjoyed the career she was in, becoming a first-time mother a few years ago showed her that her passion was no longer in that line of work. As such, Heather began her journey to build West Haven in 2018. While the process has definitely been a long one, God knew where her heart was and made it happen. She looks forward to showing you this beautiful center and telling you of all the ways West Haven can be the right fit for your family.